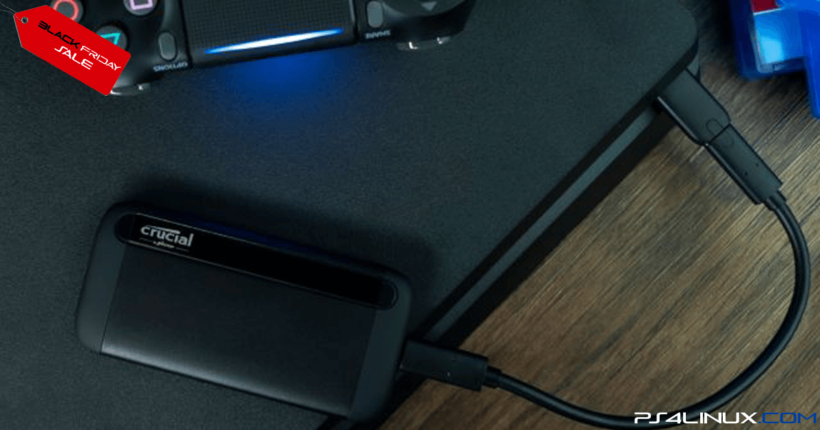 Most AAA games currently require more than 100GB in space. You are ought to run out of the internal space on your consoles and PC very soon. The latest generation of gaming consoles have added an additional step in the form of slots for additional SSD and expansion devices. You can check out deals on them here. But, if you are on a n older generation of consoles like the PS4, it'd make sense to invest on external storage device.
On this page, you will find the best Black Friday 2022 deals on external storage options for all consoles and PCs. This includes both deals on external SSD and external HDD. Depending on your needs, choose SSD or HDD.
Best Black Friday 2022 Deals on portable SSD for gaming
For your convenience, these have been divided into categories on the basis of maximum speeds.
>1000 MB/s
WD Black P40 Portable SSD
This one tops my list of external SSDs for gaming. This comes in variants upto 2TB and is compatible with PlayStation, Xbox, PC and Mac.
Speed – Upto 2,000 MB/s
RGB lighting
USB 3.2 Gen2x2
Shock-resistant
---
Adata SE800 Portable SSD
This is a rugged SSD which is IP68 certified, the perfect fit for gamers.
Speed – Upto 1,000 MB/s
USB 3.2 Gen2
IP68
---
Crucial X8 External SSD
This is another handy SSD, which is a bit more affordable than the above two. But, it does lack the shock resistant features of the above two SSDs.
Speed – Upto 1,050 MB/s
USB 3.2
---
SanDisk Extreme External SSD
The Extreme External SSD from SanDisk offers IP55 water protection and an upto 2 metre drop protection. It also has a handy loop so that you could secure it safely to your belt or backpack. The drive also supports 256-bit AES hardware encryption to keep your data safe.
Speed – Upto 1,050 MB/s
USB 3.2 Gen2
---
Samsung T7 Portable SSD
This is a more plain-looking SSD. But, it does offer shock resistance for upto 2 metre drops. With the SSD, you also get USB Type-C to Type-C cable and Type-C to Type-A cable.
Speed – Upto 1,050 MB/s
USB 3.2 Gen2
---
<1000 MB/s
Samsung T5 Portable SSD
Speed – Upto 540 MB/s
USB 3.1
---
Crucial X6 External SSD
Speed – Upto 800 MB/s
USB 3.2
---
Best Black Friday 2022 Deals on portable HDD for gaming
Hard drives, as you know are much slower than SSDs. SO, if you are looking for just space to store your games for the time being, go for a high capacity external HDD rather than an SSD. Here are a few great deals on external hard drives.
WD Elements 4TB Portable HDD
This drive is also compatible with PS4 and Xbox.
USB 3.0
Compatible with USB 2.0
---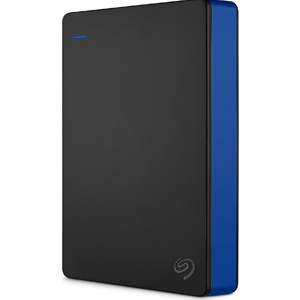 Seagate Game Drive
This is a hard drive especially made for the PS4 and Xbox One. That being said, these drives will function as any other normal drive when connected to a PC and formatted to a PC compatible partition type.
USB 3.0
Compatible with USB 2.0
---
WD Black P10 External Hard Drive
WD P10 drive is compatible with PC, Xbox and PS4. There are various storage options available, with upto 5TB. You also get the sturdy support of the WD Black series.
---
Black Friday Deals on other portable HDD
The above list shows some of the most desirable drives. But, there are a few other options you might consider. Here is the link to go through them.