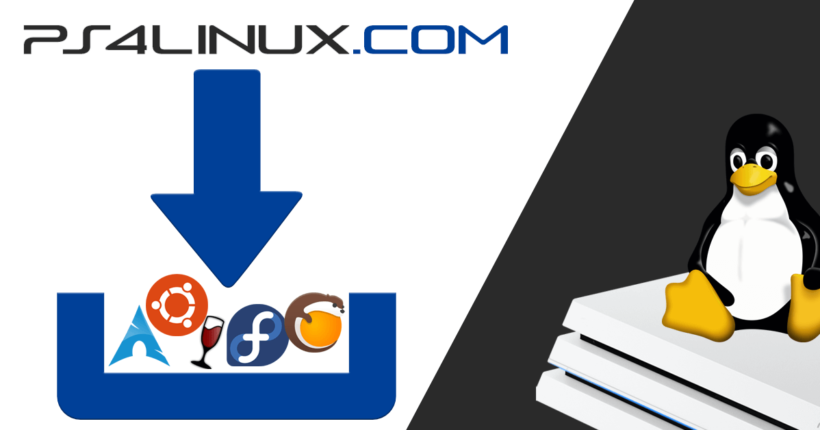 Linux development on PS4 is gaining traction at a really good pace. We have multiple distros, kernels and other files floating around the web. These might be a bit difficult to find. So, here I present the download links for almost everything related to PS4 Linux. These links will be updated along with any updates in the software or the distro themselves. So, bookmark this page and keep checking from time to time for updates.
PS4 Linux Kernel: Downloads
Special Instructions for PS4 Linux Kernel
The question as to which kernel you should use, has already been answered here along with the difference between Aeolia, Belize and Baikal. Apart from these, there are a few more things that you should keep in mind while downloading and using these kernels.
Upon download, some kernels might have a different name, for example, bzImageAeolia. Rename them back to bzImage before copying them to the USB drive during installation, as explained here.
Using the wrong kernel will lead to blackscreen upon loading. In this case, just download the proper kernel and replace using the instructions here.
The Kernel 5.15.15 is fairly new to the PS4 and might not be stable as a daily driver.
These kernels will mostly work with any distro. So, these aren't necessarily distro specific.
Before we move on, I'd like to thank Hakkuraifu for his wonderful documentation here.
initramfs.cpio.gz: Downloads
Special instructions for initramfs.cpio.gz
This file contains the code to run the Rescueshell which installs and boots the Linux distro. While these are interchangeable, some do have some advantages over the others. Check out the following points.
If you are using Nazky's initramfs, you will have to follow these steps while installing or running Linux (as opposed to the installation instructions given here).

For installation, type exec install-arch.sh and press Enter.
To run the distro after installation, type exec start-arch.sh and press Enter.
Depending on the file used, you might have to run exec start-arch.sh once or even twice after every reboot.

If you are using ITmania's initramfs for Ubuntu, while installing his Ubuntu builds, do the following for it to work properly (as opposed to the installation instructions given here).

Rename the Distro file to ubuntu.tar.xz.
For installation, type

exec install-ubuntu.sh

and press Enter.
To run the distro after installation, type

exec start-ubuntu.sh

and press Enter.

hippie68's initramfs.cpio.gz claims to correct the partition alignment error that persisted in psxita's initramfs. This correction, according to hippie68 will make the USB drives perform better while increasing their life span in the long run.
PS4 Linux Payloads: Downloads
Latest PS4 Linux Payloads for PS4 Pro (9.00)
Read more about these payloads helping double PS4 Pro's performance here.
Other related payloads
PS4 Linux Distro: Downloads
Arch based PS4 Linux Distros
Fedora based PS4 Linux Distros
Ubuntu based PS4 Linux Distros
Puppy Linux for PS4
Other PS4 Linux Distros
PS4 Linux Drivers: Downloads
Arch Linux Drivers for PS4
Fedora Drivers for PS4
Ubuntu Drivers for PS4
Linux ISO Downloads
Below are the links to download Linux ISOs which can then be used to make your own distro. These links will take you to the download page of the latest versions of these distros.
Arch based Linux
Fedora based Linux
Ubuntu based Linux
Other Linux Distros
PS4 Linux Kernel Source
Most developers make the source to their versions of kernel public on Github. Here is a list of all the kernel sources that are available to the public. By the way, here's a tutorial showing you how you could compile PS4 Linux from source.
Kernel 4
Kernel 4.14.93
Kernel 5.3.7
Kernel 5.3.18
Kernel 5.4.213 LTS
Kernel 5.15
Gaming Essentials for PS4 Linux: Downloads
Custom Mesa
PS4 Exploit Payloads (9.00)
Here is a collection of all the major payloads for jailbroken PS4 running on firmware 9.00. The payloads are available in .bin format. You can use these to convert them to .js and host your own exploit site with them.
Jailbreak Payloads
Linux Payloads
Payloads for Activation/De-activation
Debug Payloads
Backup/Restore Payloads
Kernel Payloads
Other Payloads
Essential Software for Linux on PS4
Following is the list of software that is essential for running Linux on your PS4 and even for making your own PS4 Linux distro. These software have been listed along with download links.
For the list of applications on Linux and the commands to install them, please check this article.
PS4 Jailbreaking and Homebrew
Conclusion
Didn't find something important in the list? Just leave a comment below and I will get to it ASAP. Also, let me know if any links are broken. These will be replaced with the latest working ones at the latest.